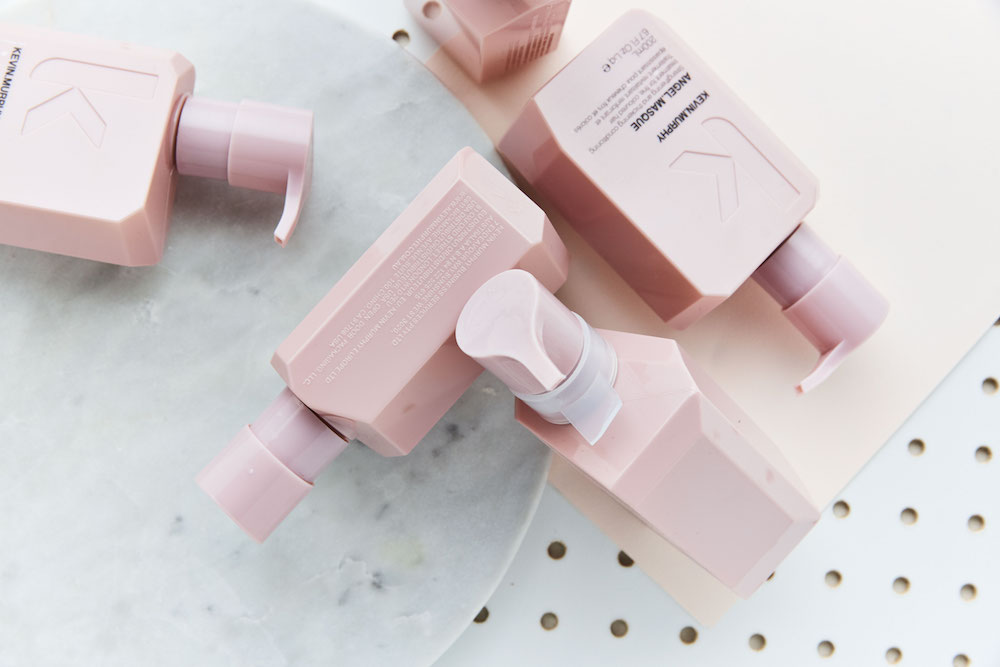 Brush'd Salon is a cutting edge hair and makeup artistry studio that offers only the finest in experience and ingredient. The plan for me was to always open my own salon and to help curate a following and example within the world of hair and makeup design. My name and reputation for the quality and finished result offered needed to match with the right product line that I could confidently recommend to my clients, family and friends.
KEVIN.MURPHY products completely compliment the service offerings at Brush'd Salon.
KEVIN.MURPHY
When searching the world for our ingredients, KEVIN.MURPHY looked for companies that use micro cultivation, organic growing practices, or ecologically sound wild harvesting techniques to ensure the KEVIN.MURPHY range is of the very highest natural quality.
Vitamins and amino acids repair the outer surface of the hair, thickening the hair and reducing the formation of split ends.
Moisturisers from Mango butter and Murumuru butter smooth the cuticles and soften the hair.
Extracts from Peruvian Bark, Baobab, Bamboo and Orange Blossom infuse the hair with weightless moisture.
Antioxidants from Kakadu Plum, Orchid, Lotus Flower and Desert Lime reduce breakage and repair chemical damage naturally.
All KEVIN.MURPHY hair products are sulphate free, paraben free and cruelty free.
Hair and makeup artistry paired with the right product line to enhance each clients natural and inner beauty, was a leading factor when I decided to become an official KEVIN.MURPHY salon. The beliefs and the qualities all match my inner abilities and what Brush'd salon professionally offers each client.

 – Nikki Bourgeault