Nikki – Owner / Master Stylist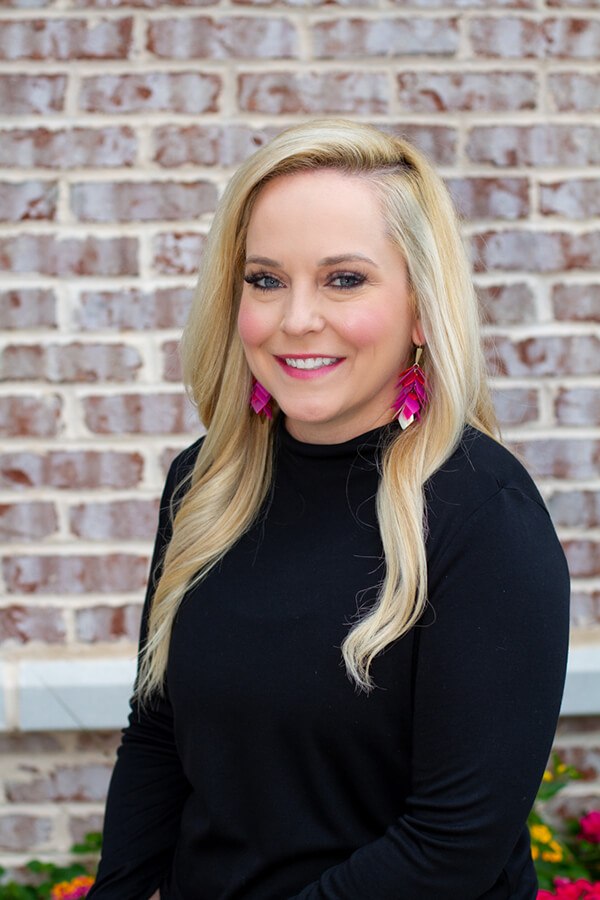 Brush'd Salon owner and Master Stylist, Nikki Bourgeault, is a hairstylist and makeup artist who specializes in bringing a personal approach to the art of professional hairstyling and makeup application. Nikki started her career sixteen years ago to help women look and feel their most beautiful. Her experience and love for hair and makeup artistry has allowed her to use her talents at New York City fashion week, on well-known leading television shows and at many publicized media events. Nikki was also the exclusive lead makeup artist for a NFL cheerleading team. In addition to her high profile experience, Nikki was voted best stylist by the readers of South Charlotte Weekly for 2018, 2019, 2020, and 2021.
"Exacting cut, stunning color!!" – Sharon
"Always first class!! My hair ALWAYS feels refreshed, clean and healthy." – Jennifer
"I always look the best when I leave Nikki, she is an artist!" – Kim
Megan is a Senior Stylist with Brush'd Salon. She is an Aveda Institute graduate and has 11+ years of salon experience. Megan really shines with blondes and is an expert with short hairstyles like bobs and lobs. Her work is incredible and precise!
"Best hair cut ever! Love the color too. Thank you!" – Sharon
"My hair always comes out awesome when Megan does her magic!" – Karen
"Megan is fantastic! She is professional, knowledgeable, friendly and really listens to her clients. I love my cut and felt like a new woman after my appointment." – Lauren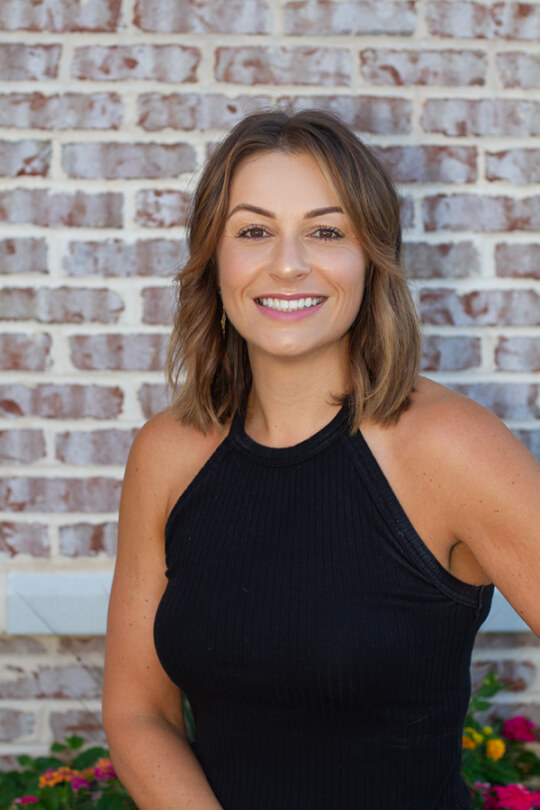 Erin is a Senior Stylist at Brush'd Salon with over 14 years of experience.  As a California native, she honed her craft in the San Francisco Bay area before relocating to North Carolina.  Her talent shines whether you are looking for a short textured bob or long layers that enhance shape and create movement.  Erin is a gifted colorist and especially loves creating dimensional blondes.  Her passion for education is evident in her work.  You will love your hair and your experience when you book with Erin!
"Erin was amazing! She was meticulous in ensuring that the cut and color was just right. By far the best haircut and highlights experience I've had in years." – Liz
"Absolutely love the haircut I got by Erin. I appreciate the time she took to cut it just right and that she gave me tips on how to style it. I loved that she was very helpful in helping me find the perfect cut that would fit me."  – Michelle
"Erin is phenomenal! So happy to have found her! She does such an amazing job with my hair! Thank you!" – Amy
Brittany – Junior Stylist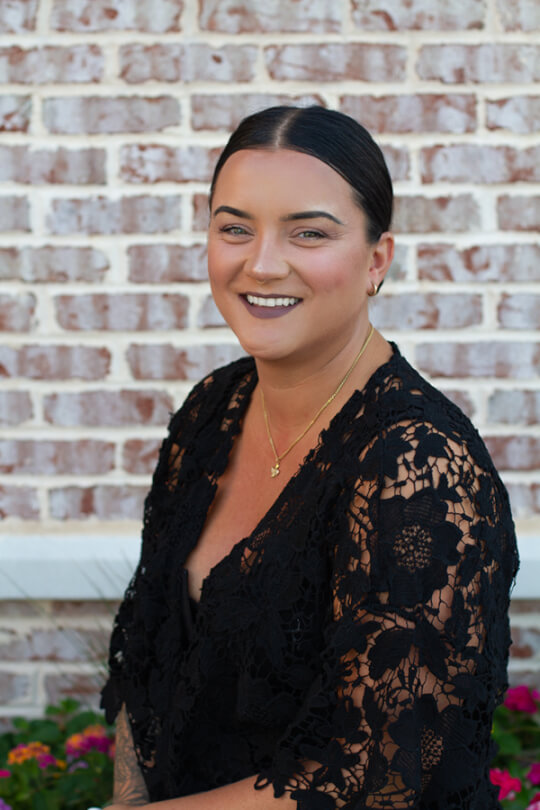 Brittany is a Junior Stylist with Brush'd Salon.  She has 4+ years of salon experience.  Brittany is a pro with long hair and loves doing balayage.  She is a master at blow outs and updos.   If you have a special event coming up, look no further, Brittany will deliver the magic!
"The Best Stylist. I love her suggestions and tips for styling my hair at home." – Anastasia
"This girl is fire!!! Her talent is amazing and I love the blonde! Thank you for always making me fabulous and having fun while being in your chair! 🤩" – Leigh Ann
"Definitely five star!  Always consistent with her beautiful blowouts and hair color!" – Lori
Bethany – Associate Stylist
Bethany has been a stylist for 3 years and is a Charlotte native. She loves doing men's cuts, blondes, and makeup. Bethany has worked several fashion shows, weddings and worked on the makeup team for a NFL cheerleading team. Bethany will make you look and feel beautiful!
"She made me look and feel like a goddess!! Will be coming back to see Bethany again! :)" – Abby
"Very talented stylist! Love her." – Catherine
"Bethany was amazing..I told her what I wanted and she did that and more! My hair looks Amazing and I will return to see Bethany!!" – Jodie
Alexandra "Alex" – Associate Stylist
Alexandra is an associate stylist with Brush'd Salon. She is a Long Island, New York native with over 6 years of salon experience. Alexandra loves doing women's haircuts, is great at styling, and a master with men's cuts. She is very personable and prioritizes communication with her clients to execute their vision. Book with Alexandra and she will make you feel at home in her chair.
"Alexandra did an amazing job at coloring my hair! She was able to make my vision become a reality."   – Kate
"Best haircut! I will be coming back"  – Luis
Chelsie – Associate Stylist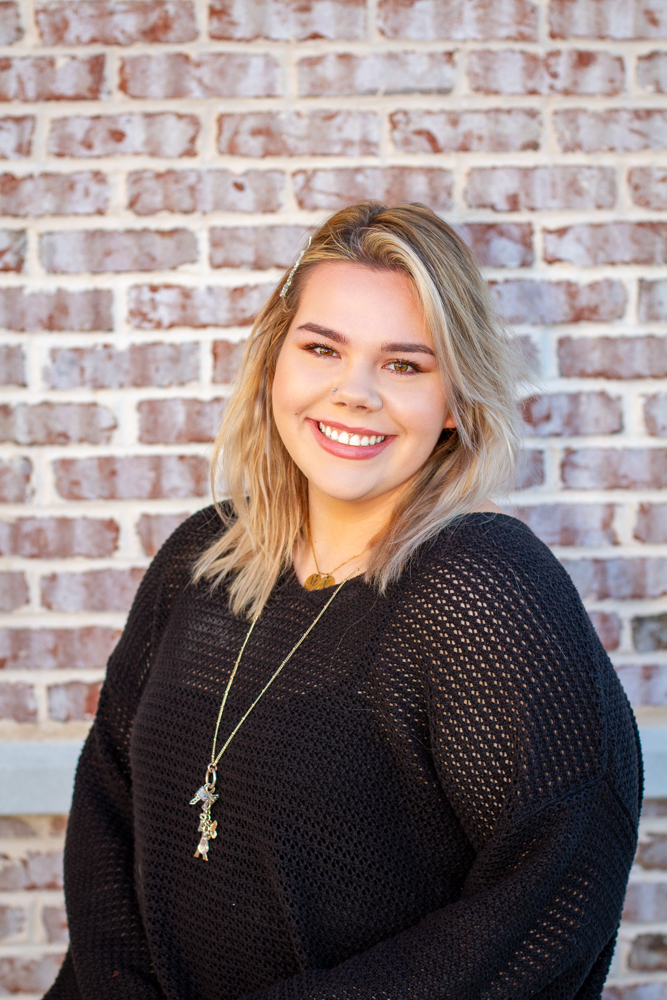 Chelsie is an associate stylist with Brush'd Salon. She is a Paul Mitchell graduate and Waxhaw native. She went through the Brush'd Salon apprentice program with extensive weekly training over 6 months on all types of haircut and color services. Chelsie loves giving clients dimensional color, performing makeup services, and is also an excellent choice for men's cuts.
"She is always a professional! Great conversation and great hair styling!" – Brooke
Anabelle is an apprentice with Brush'd  Salon. After attending cosmetology school and receiving her cosmetology apprenticeship degree, she joined the Brush'd Salon apprentice program with extensive weekly training over 6 months on all types of haircut and color services.  Anabelle loves bright highlight services, makeup applications, and is known for her relaxing scalp massages.