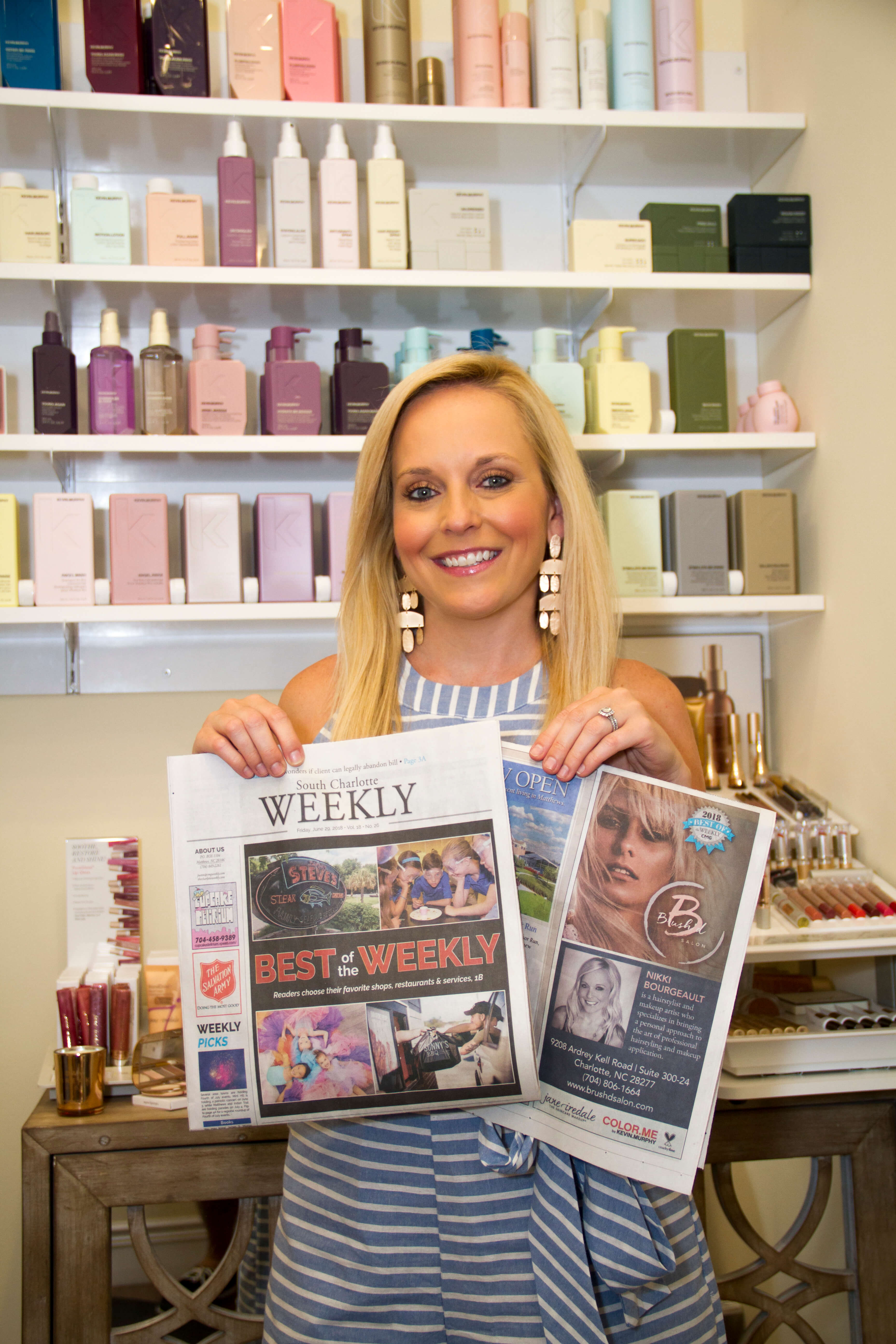 Nikki Honored In South Charlotte Weekly
Nikki Bourgeault was recently voted Best Hair Stylist by South Charlotte Weekly. Nikki is the proud owner of Brush'd Salon located at 9208 Ardrey Kell Road, Suite 300-24 in Charlotte. Contact Nikki today at 704-806-1664 to book your appointment with South Charlotte's very best Stylist.   View her feature. Also featured in  Woman In Networking.
Voted Best Hair Stylist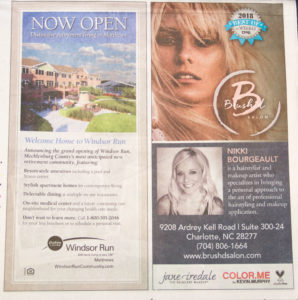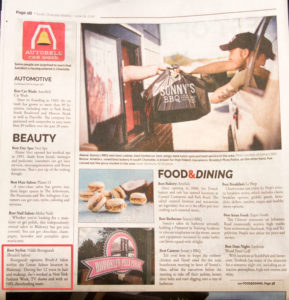 Nikki Bourgeault is a hairstylist and makeup artist who specializes in bringing a personal approach to the art of professional hairstyling and makeup application. Nikki started her career twelve years ago to help women look and feel their most beautiful. Her experience and love for hair and makeup artistry has allowed her to use her talents at New York City fashion week, on well known leading television show's and at many publicized media events. Nikki was also the exclusive lead makeup artist for an NFL cheerleading team. In addition to her high profile experience, she has been a part of many bridal events and professional photo shoots.
It has been a dream of Nikki's to own her own salon serving the Charlotte area and beyond. Her focus is on each client and their unique style and beauty. She has such a way of capturing the look that each is hoping for. Brush'd Salon is a dream come true that is made possible by each of you.
Let Nikki bring you back to life.
Nikki is very active and well known within the community. She has a heart for serving and giving back where she can.